Willy Rozier



(1901-1983)
Willy Rozier was born on June 27th, 1901 in Talence in the Gironde region in France.
Athletic competition, swimming in particular, lead him to work in film as an actor between 1931 and 1933. He then went on to direct, starting with "300 per hour" in 1933, and to produce "Champions of France" in 1938, a film on rowing without any stars.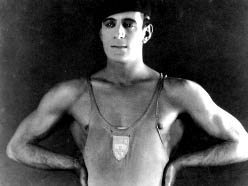 Racing Club de France
In 1925, he was a French national champion of breaststroke, and represented France in the Olympic Games in Amsterdam in 1928. His passion for sports made him an innovator in cinema; thus with Michel Rocca, his director of photography, he invented the Aquaflex, an under-water camera for the film "The Shipwreck" in 1929 during which he directed his actors under water. He drew on his passion for swimming and diving in other films such as "Smugglers of the Sea" and "Manina, the Girl without Sails", shot in Corsica, in 1952, on his boat, the Suraya.
Although his career as an actor made him appear in seven films, some of which were directed by great filmmakers such as Siodmak and Litvak, he has left his most personal mark as a producer, as an author of screenplays and dialogues of his films (under the name of Xavier Vallier) and as a director. In this, he occupies a special position in French cinema : outsider, eccentric and entertainer.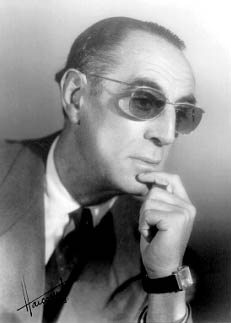 In his first films, he directed once famous but by then forgotten actors : "Rain of Gold" (1935) with Dorville, "Maria of the Night" (1936) with Gina Manes, "Men of Prey" (1937) with Jeanne Boitel, Alain Cuny and Blanchette Brunoy, "Solita of Cordoba" (1945) with Carmen Torres, and "Hopes" (1940) with Robert Lynen, Pierre Larquey. In 1946, he directed Paul Meurisse in "Mister Chasse", a comedy written by Georges Feydeau.
He was also an innovator in the use of natural sets and choice of little known actors : for instance, he gave Brigitte Bardot her first big role in "Manina, the Girl without sails", and introduced Françoise Arnoult in "The Shipwreck". Referring to her, the filmmaker said "I saw a young woman come in, and thought she had something special. After the tryouts, I gave her the leading part: the producers got mad at me. I held my ground and with reason: the film was a success." His originality would even lead him to fight in a duel with François Chalais at the release of "56 Rue Pigalle" (1948), featuring Marie Déa, very successful when it was released. In 1950, he directed "The Convict", parts of which were shot in the deep virgin forest, in Saint-Laurent-of-Maroni, in French Guyana. In 1954, he launched the first James Bond movie "It is your turn to play, Callaghan", the first in his series of Callaghan films, adapted from Peter Cheney's thrillers. In 1957, he did the screen version of L.C. Meyer's Goncourt Prize winning novel "A Man looks back at his past", to be shot in Norway.
Passion for hunting and photo safaris would lead him and his wife Geneviève Chancel (script-girl and editor) to travel extensively in Africa from where they brought back several documentary and feature films, such as "Prisoners of the Bush" (1959).
His last film "Eyes of the Heart", a short film, obtained a prize at the Third International Youth Festival in 1975, and the Special Prize of the Children's Jury.
Like his production company "Sport Films", his films reflect an original life, rich in adventure, far from the glamour of film.
A book that retraces the story of his life, is presently in the process of being edited.

| | | |
| --- | --- | --- |
| | | |
| B. Bardot in " Manina, la fille sans voile " | | Photos © Catherine Rozier |
Filmography



Willy Rozier Actor :
Around an inquiry (Autour d'une enquête) (1931)
By R. SIODMAK - H. CHOMETTE
Calais Dover (Calais Douvres) (1931)
By A. LITVAK
A Night at the Hotel (Une nuit à l'Hôtel) (1931) By Léo MITLER - Marcel ACHARD
The Mountains in Flames (Les monts en flammes) (1931) By TRANCKER - Joe HERMANN
The Little Gap (Le petit écart) (1931) By H. CHOMETTE - R. SCHUNZEL
With Insurance (Avec l'assurance) (1932) By Roger CAPELLANI
The War of the Waltzes (La guerre des valses) (1933) By Ludwig BERGER

Willy Rozier Director :
Feature Films :
1933 Three Hundreds per hour (Trois cents à l'heure)
With Mona Goya, Louis Blanche, Dorville
1933 Don't marry your Daughter (N'épouse pas ta fille)
With Louis Blanche, Marguerite Temley
1935 Rain of Gold (Pluie d'or (20 000 douros))
With Jean Weber, Josselyne Gaël, Dorville
1936 Maria of the Night (Maria de la nuit)
With Monique Rolland, Gina Manès
1937 Black Angels (Les anges noirs)
Adapted from Mauriac, with Germaine Dermoz, Suzy Prim
1937 Men of Prey (Les hommes de proie) With Jeanne Boitel, Lola Venda, Nita Georges
1938 Champions of France (Champions de France)
With Ginette Darey, Milly Mathis, Nita Georges
1940 Hopes or The Damned Field (Espoirs ou Le champ maudit)
With Pierre Larquey, Robert Lynen, Jacqueline Roman
1942 Melody for You (Mélodie pour toi)
With René Dary, Katia Lova, Milly Mathis
1943 The Inn of Depth (L'auberge de l'abîme)
With Roger Duchesne, Janine Darcey, Aimé Clariond
1945 Solita of Cordoba (Solita de Cordoue)
With Carmen Torres, Blanchette Brunoy, Alain Cuny
1946 Mister Chasse (Monsieur Chasse)
Adapted from G. Feydeau, with Paul Meurisse, Noëlle Norman
1947 The Smugglers of the Sea (Les trafiquants de la mer)
With Elina Labourdette, Claude Nollier, Pierre Renoir
1948 56 Pigalle Street (56, rue Pigalle)
With Marie Déa, Jacques Dumesnil, Aimé Clariond
1949 The Shipwreck (L'épave)
With André Le Gall, Françoise Arnoult, Aimé Clariond
1950 The Convict (Le Bagnard)
With Lily Bontemps, Pierre Gay, Roger Blin, Milly Mathis
1951 The Damned Lovers (Les amants maudits)
With Robert Berri, Danièle Roy, Milly Mathis
1952 Manina, the Girl without sails (Manina, la fille sans voiles)
With Brigitte Bardot, Jean-François Calvé
1953 The adventurer of Chad (L'aventurière du Tchad)
With Madeleine Lebeau, Jean Danet, W. Rozier
1954 It is your Turn to Play, Callaghan (A toi de jouer, Callaghan)
With Tony Wright, Lysiane Rey, Robert Berri
1955 No more whisky for Callaghan (Plus de whisky pour Callaghan)
With Tony Wright, Magali de Vendeuil, Robert Berri
1956 Exit this Way (Et par ici la sortie)
With Tony Wright, Domonique Wilms, Marcel Charvey
1957 A Man looks back at his Past (Un homme se penche sur son passé) (in color)
With Jacques Bergerac, Barbara Rutting
1958 Prisoners of the Bush (Prisonniers de la brousse) (in color)
With Georges Marchal, André Claveau
1960 Callaghan strikes again (Callaghan remet ça)
With Tony Wright, Geneviève Kervine, Robert Berri
1963 King of the Mountains (release title: Thieves of Women) (Le roi des montages, sorti sous le titre: Voleurs de femmes)
With Claude Rollet, Jean Lefèbvre, Felix Marten
1964 The Dogs in the Night (Les chiens dans la nuit)
With Maria Xénia, Jean Sobiesky, Georges Rivière
1967 The Burnt Heads (Les têtes brûlées) (in color)
With Jacques Dufilho, Estella Blain, Philippe Clay
1971 Dany the Ravaging (Dany la ravageuse) (in color)
With Sandra Julien, Jurgen Drews, Michel Paulin
Short Films
1955
African Escape (Evasion africaine) (series of shorts)
Sun of Africa (Soleil d'Afrique) (in color)
Tanganika, the Hunt through the Ages (Tanganika La chasse à travers les âges) (in color)
The Small Men of the Big Forest (Les petits hommes de la grande forêt)
Voyage to the Center of Africa (Voyage au centre de l'Afrique)
Ennedi, Country of the Sun (Ennedi, pays du soleil) (in color)
The Little Jobs Over There (Les petits métiers de là-bas)
Black Faces (Visages noirs) Inspector Marius (L'inspecteur Marius)
A Walk in Central Africa (Promenade en Centre Afrique)
Guyana, a Far Away Land (Guyane terre lointaine)
Conjugal Radar (Radar conjugal)
The Cabana in Canada (La cabane au Canada)
Far Away Africa (Afrique lointaine)
The Rosiere of Gonfalon 1975 Eyes of the Heart (Les yeux du cœur) (in color)

For more information, you may contact Catherine Rozier, Willy Rozier's daughter :

7bis, avenue de Montespan,
75016 PARIS - FRANCE
Phone: (33) 1 45 53 53 82 - (33) 6 08 01 25 24
Fax: (33) 1 45 53 39 36
e-mail : kateroz@noos.fr
Bienvenue | Les Membres | Les Statuts| Les Biographies