Louis DELLUC



French director, critic, scriptwriter (1890-1924)
Version Française
The name of Louis Delluc is one of the most well-known in film. Though rarely screened, his films arouse passion in cinephiles. The body of his critical work has been edited by la Cinémathèque Française.
Major filmmakers owe him a lot. The "Prix Louis Delluc" is the award given to the best French film each year.

Delluc was born in Cadouin (south-west of France) in 1890. His family moved to Paris en 1903. After having completed classical studies at the Charlemagne and Henri IV secondary schools, he prepared for entry into Ivy League Ecole Normale Supérieure. But journalism caught hold of him. He wrote a lot: theatrical reviews, poems, novels, various incisive texts, despised contemporary cinema, such as the so-called "art films", newsreels, bawdy features, and serials like Fantomas.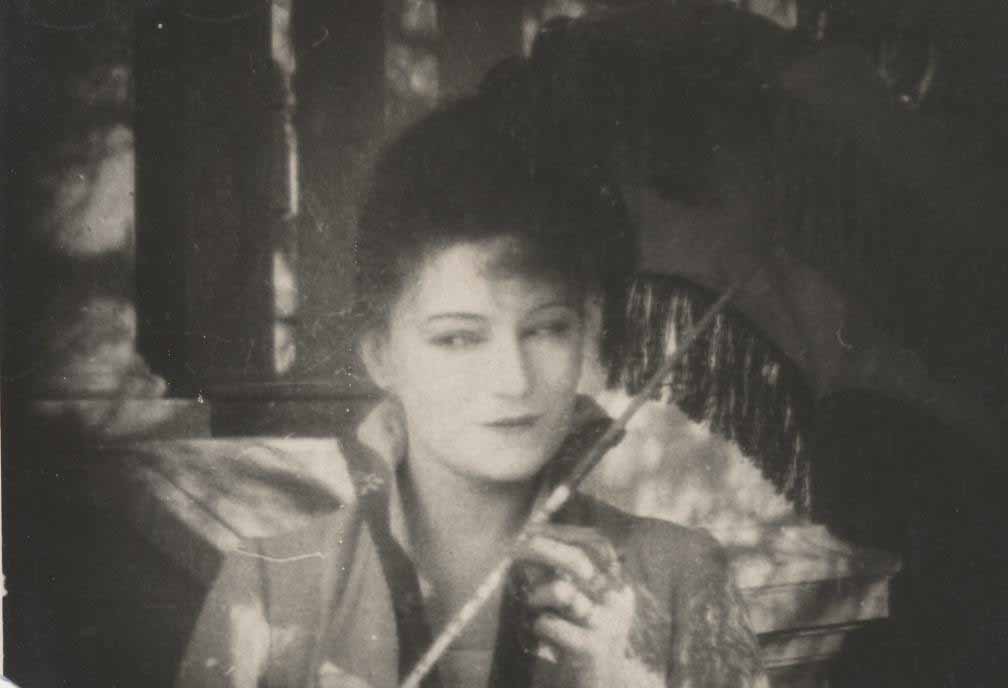 During the war, he meets a strange woman, Paul Claudel's muse and interpreter, Eve Francis whom he marries in 1918. One evening in 1916, she takes him to see Cecil B. DeMille's The Cheat (Forfaiture 1914). At the end of the screening, Louis Delluc is smitten with American cinema.

This is the start of a new life: he lays the foundations for a new discipline, that of film critic, writing countless articles and notes, and he coins the term "cinéaste".
He tries to enlist in the army in 1914, but is declared unfit for service. In 1917, he is eventually enlisted as a result of a disciplinary sanction for having contributed to the pacifist newspaper Le Bonnet rouge. He was posted in the town of Aurillac until the end of 1918 and was demobilised only during the summer of 1919.

Only five years are left for Delluc to awaken French cinema. Five years to publish Le Journal du Ciné-club, Cinéa, and create film societies. Five years to shoot seven films, two of which remain among the immortal masterpieces of French cinema: La Femme de nulle part (The Woman from Nowhere) and Fièvre (Fever).

True films, shot in natural surroundings, without gesticulations and spectacular events. The characters are shown in an impressisonnistic way, intimist, often with a correlation between past and present, dream and reality. All this was a revolutionnary for the time. He is justly considered the the one who awakened French film. "Without him we would not have been able to love film". He is at the forefront of the avant-garde that will mark the production of the twenties until the arrival of sound (Abel Gance, Germaine Dulac, Marcel L'Herbier, Jean Epstein, René Clair).

His last film, L'Inondation (The Flood) is shot in the Rhone valley. The weather is cold and rainy. Louis Delluc develops a severe case of galloping consumption. He dies at 33, in the span of a few weeks. Rare are those who, in the course of such a short life, have left both such vivid memory and such a prolific body of work.
Gilles Delluc

Tribute to LOUIS DELLUC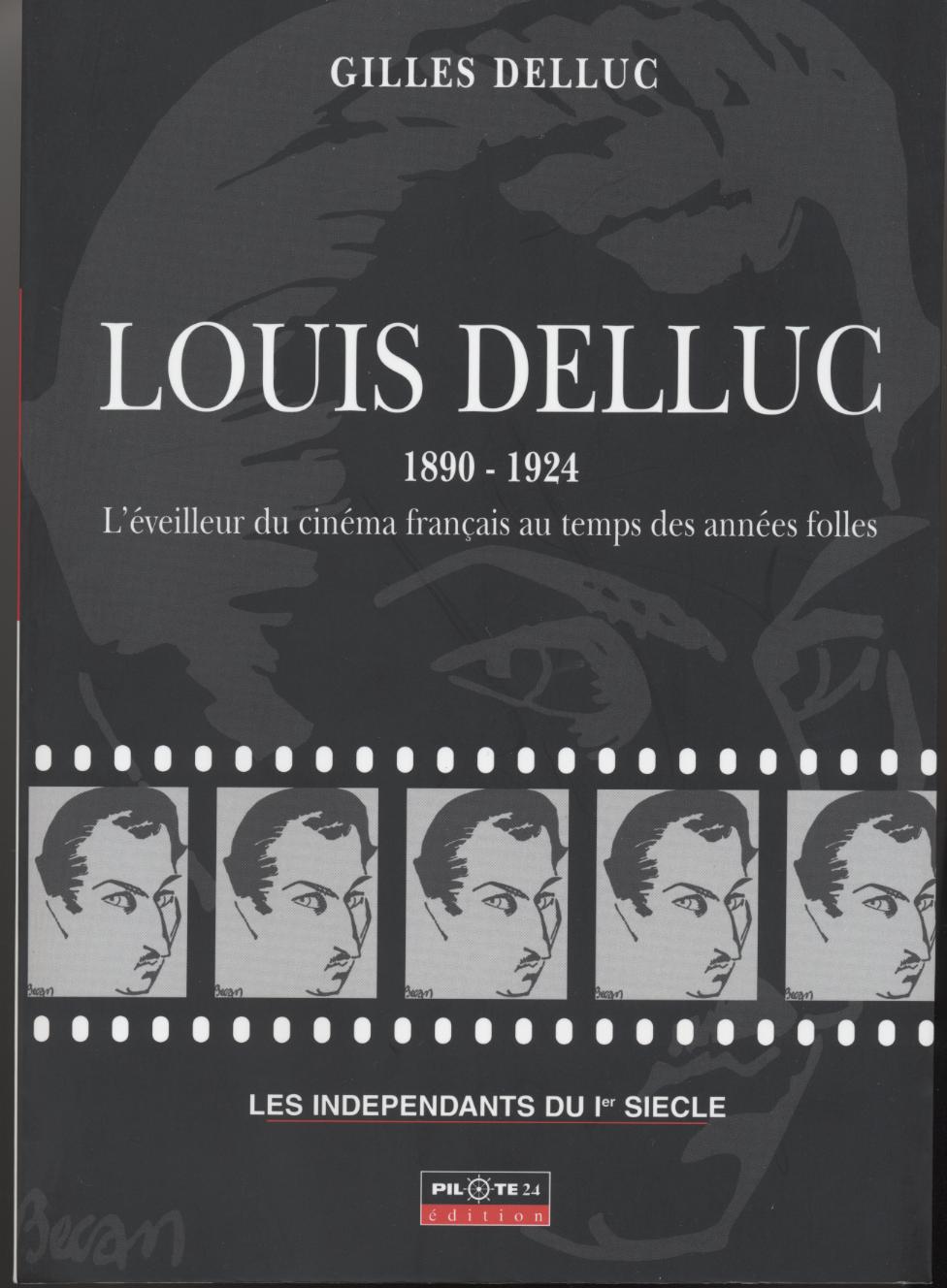 In partnership with ARP, Les Indépendants du 1er Siècle organised on 14th December 2002 , in Cinéma des Cinéastes, 7 Avenue de Clichy à Paris, their fourth event, openned by Coline Serreau, Chairwoman of ARP, and devoted to Louis Delluc, to launch a biography co-édited with Pilote 24 Editions.
This book, Louis Delluc, l'Eveilleur du cinéma français au temps des années folles, by Gilles Delluc, Louis's nephew, with an introduction by Jean Charles Tacchella, will allow amateurs of French movies to get to know one of the most important French cinema critics and theoreticians. Today's Delluc's name evokes mainly the pretigious award bearing his name, "Le Prix Louis Delluc".
The screening of four films by Louis Delluc : Le Silence, Fièvre, La Femme de nulle part, et L'Inondation, along with a rare document showing tests with Eve Francis, the movie maker's muse, was accompanied by accordionist Daniel Colin.
The screening of L'Inondation was also an opportunity to pay tribute to Marcel L'Herbier, producer of Louis Delluc's he last film. Marie-Ange L'Herbier, daughter of the well-known director and a member of our association recalled her friendship with Eve Francis.
Louis DELLUC
Filmography



Scripts
La Fête espagnole/The Spanish Fiesta - Direction: Germaine Dulac, 1919


Le Train sans yeux, réalisation/The Train without Eyes - Direction: Alberto Cavalcanti, 1926

Scripts and direction
Fumée noire/Black Smoke, 1920


Le Silence/Silence, 1920


Le Chemin d'Ernoa [L'Américain]/ The Road to Ernoa (The American), 1920


Fièvre/Fever, 1921


Le Tonnerre/Thunder, 1921


La Femme de nulle part/The Woman from Nowhere, 1922


L'Inondation/The Flood, 1923

Bienvenue | Les Membres | Les Statuts| Les Biographies